Host Your Holiday Party at Clery's!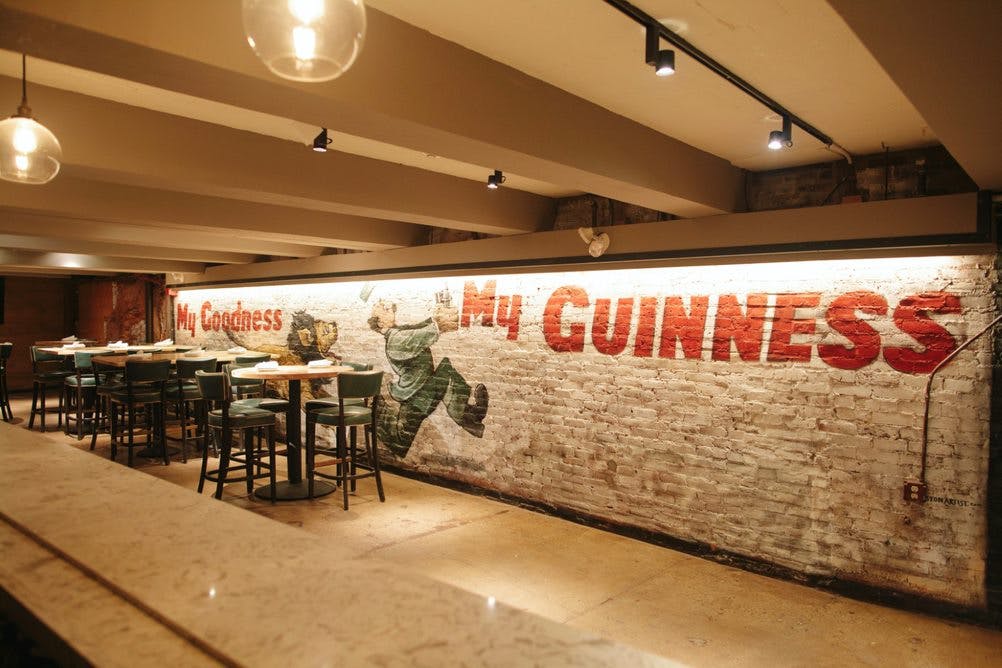 Looking to have your office holiday party in the Back Bay area? Choose Clery's for your 2019 holiday party venue! Clerys is one of the most dynamic venues in Back Bay. With large inviting windows, three large bars, and multiple rooms, big screen HD TV's and AV capabilities this is a great space to host your holiday party! Our management staff will make sure to assist you in organizing the perfect holiday event!
We have semi-private and private spaces that you can rent for events. Choose between half or the entire room! We are budget-friendly and very flexible with minimums, so don't hesitate to give us a call to inquire about pricing options.
An inviting environment and flexible budget are not the only perks Clery's has to offer for your 2019 holiday party. We also offer gluten-free, vegan, and vegetarian food options! We'll work with you to create the perfect menu for you and everyone at your event.
*This year when you book your holiday function at one of our establishments by November 1st, you'll receive a $100 event credit to be used towards an outing, dinner, or celebration at the Glynn venue of your choice. Event credits may be redeemed between January 1st and March 31st, 2020. *restrictions may apply